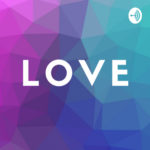 Episode 2 we have a candid conversation with singer, songwriter, performer Soju.
Follow her on all of your social media apps @sojuneosoul. Please check out her music and if the spirit moves you, feel free to bless her via CashApp: $singsojusing and as always please make sure you support the artists and the arts!
--- This episode is sponsored by · Anchor: The easiest way to make a podcast.
https://anchor.fm/app
--- Send in a voice message: https://anchor.fm/iamlovereigns/messageSupport this podcast:
https://anchor.fm/iamlovereigns/support