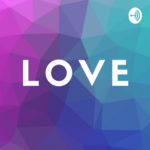 *****I DO NOT OWN RIGHTS TO ANY MUSIC PLAYED IN THIS EPISODE*****
Moses West is a spoken word artist from Jacksonville, FL and is heavily involved in the arts community. Moses West is passionate about his craft and feels that poetry is his life's purpose. He is a host, performer, lyricist and curator. He has founded and host several annual events in Jacksonville, FL such as From Gods to Goddesses, Kings of Poetry, Queens of Poetry, Sex on Stage and so much more. 
Facebook: Moses West 
Instagram: @poetrynigga
Twitter: @supamoe
--- This episode is sponsored by · Anchor: The easiest way to make a podcast.
https://anchor.fm/app
--- Send in a voice message: https://anchor.fm/iamlovereigns/messageSupport this podcast:
https://anchor.fm/iamlovereigns/support