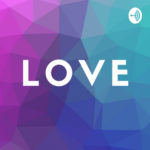 *****I DO NOT OWN RIGHTS TO ANY MUSIC PLAYED IN THIS EPISODE*****
Kevin Sandbloom has been touring nationally since 2005. Some of his credits include opening for Anthony Hamilton, Gil Scott-Heron, Saul Williams and Bilal, as well as writing the title track for Robben Ford's Supernatural release. He has been a guest teacher at Berklee College of Music, a featured performer at Brooklyn Academy of Music and a guest performer on ABC/Disney's, Lincoln Heights.

Currently promoting his climate change-themed record, Cicada, which is available for streaming and download on Bandcamp.
www.kevinsandbloom.com
Facebook: Kevin Sandbloom
Instagram & Twitter: @kevinsandbloom
--- This episode is sponsored by · Anchor: The easiest way to make a podcast.
https://anchor.fm/app
--- Send in a voice message: https://anchor.fm/iamlovereigns/messageSupport this podcast:
https://anchor.fm/iamlovereigns/support