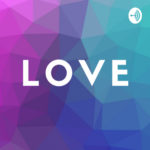 *****I DO NOT OWN THE RIGHTS TO ANY MUSIC PLAYED IN THIS EPISODE*****
Christina Jones aka Stinajone is a singer/songwriter out of Florida. Follow her on all of your social media platforms and stay tuned for upcoming projects from this powerhouse! 
Instagram @Stinacansing and purchase/download her single Flexin by Stinajone' on all music and streaming sites.
Facebook: Stina JM
--- This episode is sponsored by · Anchor: The easiest way to make a podcast.
https://anchor.fm/app
--- Send in a voice message: https://anchor.fm/iamlovereigns/messageSupport this podcast:
https://anchor.fm/iamlovereigns/support