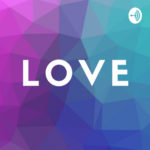 *****I DO NOT OWN THE RIGHTS TO ANY MUSIC PLAYED IN THIS EPISODE*****
Matthew 'Cuban' Hernandez is a poet, emcee, speaker, and performance coach from Jacksonville, Florida. He has toured as far as Abu Dhabi and nearly every major city in the United States and Europe, performing, teaching and coaching poetry. A teaching artist for nearly ten years, Matthew has spent the last six years working in youth detention centers across Los Angeles County, currently serving as the Director of Camp Programming for Street Poets, Inc. In addition, he is a current Lead Teacher and Co-Founder of Spoken Literature Art Movement. Cuban has opened for artists such as Wu-Tang, performed for platforms such as BuzzFeed and NPR and even appeared on the award-winning television show, Better Things. Matthew is also a three time Southern Fried poetry slam champion and an award-winning poetry coach. Cuban's favorite activity is making people feel great; sometimes he does this through hip hop and poetry.
www.matthewcuban.com
Facebook: Matthew Cuban 
Instagram & Twitter: @matthewcuban
--- This episode is sponsored by · Anchor: The easiest way to make a podcast.
https://anchor.fm/app
--- Send in a voice message: https://anchor.fm/iamlovereigns/messageSupport this podcast:
https://anchor.fm/iamlovereigns/support