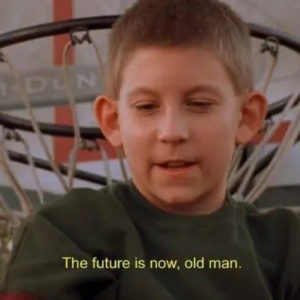 The Block is back! I told you that I would come back, lol. This week's show we have a few updates to cover and a big announcement about a change in the show. Today we go Around The Net and we talk about some upcoming news. The Nerdgasm for this episode is all about DC's Future State event. We go thru the comic event from its inception and even before that. We have a lot of ground to cover so sit back and let's kick it on the block

This show is AVAILABLE EVERYWHERE you can listen to podcasts. The Block is on iTunes, Stitcher, Spotify, iHeartRadio, and Deezer, Google Play, Audible and more. Give us a REVIEW to help The Block grow.

Follow me on all social media @Bobbofnn

Add our Alexa skill!
https://amzn.to/3aIhgmH

Subscribe to my Patreon at https://www.patreon.com/bobbo

I have multiple tiers to support and you can always change your monthly donations.

Subscribe to my Youtube Channel:
https://www.youtube.com/channel/UC_aVgzt6GSmEQEml99gT19g

Don't forget to come back and kick it on the block.