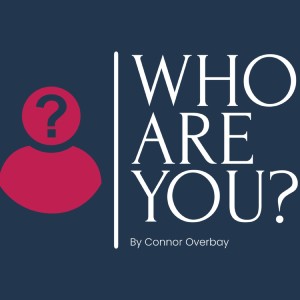 On this week's episode of the Who Are You podcast I sat down for an exclusive interview with Nick Usher. Nick is the Host of the OG Sessions podcast and the founder of the clothing brand "Off Grid". We sat down and talked about what it was like for him growing up in Jacksonville, his clothing brand, what made him want to become an Podcaster and much more. Make sure to check out his clothing brand "Off Grid" and his podcast OG Sessions.
Make sure to turn on your notifications so you don't miss an episode, please share the episode, leave a like, a review and a 5-star rating. All those things are free and help the podcast be seen by more people!
All social names and links for Nick are listed below
Podcast: OG Sessions
Podcast Instagram: @ogsessionspod
Off Grid Instagram: @offgridbrand
Podcast tiktok: @ogsessions
Website: https://www.offgridbrand.com/
For all business inquires or are interested in being on the show please reach out to me at: [email protected]
Want to help support the show? donations are accepted below!!!
Donation link: https://linktr.ee/Whoareyoupod
Venmo: https://account.venmo.com/u/Connor-Overba
For all updates and information about the podcast you can follow me:
Instagram: connor0211 or whoareyoupod
https://www.instagram.com/connor0211/
https://www.instagram.com/whoareyoupod/
Facebook: Connor Overbay
Twitter: @connoroverbay
website: https://www.podpage.com/who-are-you/
--- Support this podcast:
https://podcasters.spotify.com/pod/show/connor-overbay/support