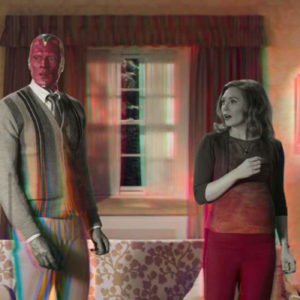 Don't adjust your screens, you are not mistaken. We are back for another week of The Block. I took a week off to recharge but I am back in business. This week we will finally talk WandaVision in its entirety. We talk about the good, the bad, and the weird. It is a long one but definitely a good listen. We also take a good trip Around The Net with a return to IG Live. If you want to join me live for the first half of the show, I will be recording on Sunday evenings. Be sure to follow me on Instagram and turn on notifications to know when I go live. Be sure to check out all of the links down below.


Ahynte's Spinal Injury Recovery Fund:
https://gofund.me/44353af2

Check out Pro Wrestling Visions Twitch Channel

https://www.twitch.tv/teamvisiondojo

Also, check out my last event and match there:
https://www.twitch.tv/teamvisiondojo/video/937247651

This show is AVAILABLE EVERYWHERE you can listen to podcasts. The Block is on iTunes, Stitcher, Spotify, iHeartRadio, and Deezer, Google Play, Audible and more. Give us a REVIEW to help The Block grow.

Follow me on all social media @Bobbofnn

Add our Alexa skill!
https://amzn.to/3aIhgmH

Subscribe to my Patreon at https://www.patreon.com/bobbo

I have multiple tiers to support and you can always change your monthly donations.

Subscribe to my Youtube Channel:
https://www.youtube.com/channel/UC_aVgzt6GSmEQEml99gT19g

Don't forget to come back and kick it on the block.