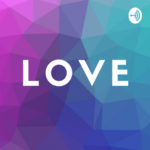 *****I DO NOT OWN THE RIGHTS TO ANY MUSIC PLAYED IN THIS EPISODE*****
ThatkidZe is a singer, songwriter, actor and producer from Jacksonville, FL. He is a budding new performer who is looking to change the world with love and his music. 
Follow his journey: 
IG & Twitter: @ThatkidZe
Facebook: www.facebook.com/TKZ.00
--- This episode is sponsored by · Anchor: The easiest way to make a podcast.
https://anchor.fm/app
--- Send in a voice message: https://anchor.fm/iamlovereigns/messageSupport this podcast:
https://anchor.fm/iamlovereigns/support