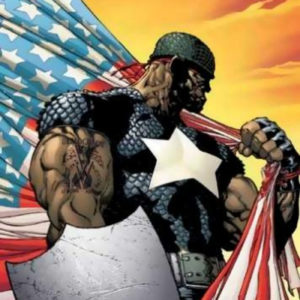 The Block is back for another week! We are tackling a big one today. There is a lot to discuss and Bobbo is here with you to run down all the news on Around The Net. We have big announcements, new phones, and a lot of movie news to cover. So strap in and get set for the ride. Check out the links below as mentioned in the episode.


Ahynte's Spinal Injury Recovery Fund:
https://gofund.me/44353af2

Check Out Ahynte Designs at:
https://www.ahynte.design/

Check out Pro Wrestling Visions Twitch Channel

https://www.twitch.tv/teamvisiondojo

Also, check out my last event and match there:
https://www.twitch.tv/videos/954481876

Shortbox Podcast Ep. 316 Truth: Red, White, & Black (Comic Spotlight):
https://www.buzzsprout.com/281000/8146005-ep-316-truth-red-white-black-comic-spotlight

Bonus Episode- Milestone Returns #0 Review
https://www.patreon.com/posts/49257943

This show is AVAILABLE EVERYWHERE you can listen to podcasts. The Block is on iTunes, Stitcher, Spotify, iHeartRadio, and Deezer, Google Play, Audible and more. Give us a REVIEW to help The Block grow.

Follow me on all social media @Bobbofnn

Add our Alexa skill!
https://amzn.to/3aIhgmH

Subscribe to my Patreon at https://www.patreon.com/bobbo

I have multiple tiers to support and you can always change your monthly donations.

Subscribe to my Youtube Channel:
https://www.youtube.com/channel/UC_aVgzt6GSmEQEml99gT19g

Don't forget to come back and kick it on the block.