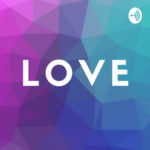 *****I DO NOT OWN THE RIGHTS TO ANY MUSIC PLAYED IN THIS EPISODE*****
"Red Writing Hood's" performance is definitely a heart-felt and unforgettable one. Her delivery leaves her listeners in complete awe EVERY TIME. This rising star has grown at a very fast pace in the land of Spoken Word, and her work is continuously requested from venues, churches, and other various functions from all over.  She is EVERY woman, captivating audiences her grace, class, and DYNAMIC Features!
Her album, entitled "Heartbeat Of A Single Mother" (Produced By MegaSource Entertainment), was released in July 2011 setting a record-breaking attendance of patrons who had all been anticipating the 1st CD compilation of the talented poet.  She released her 2nd album in July 2016 entitled "Red Tape" (Produced by MAC REPS), and the support of both projects have been overwhelming, but she is humble and as modest as they come, never taking any of her earned privileges, accolades, and support of her fans for granted.
She has always had a passion for women and their struggles so much so that she was afforded the opportunity to volunteer her work and performances at Women's Detention Center in Miami-Dade County, where she is from.  She was raised in church, and truly believes in sharing her gift by recognizing the gift-giver Himself (God), who has Blessed her tremendously.
Losing her mentor & friend, Miami poet, Will "Da Real One" Bell, to gun violence was extremely devastating to her.  But she knew she had to allow this tragedy to make her stronger with everything he taught her.  His motto was "Be Humble Yet, Explosive", and that's just what she is.
"Red Writing Hood" has also been fortunate enough to land the opportunity of a lifetime and founded "The Write Mic" where she hosted an Open Mic night on Tuesdays in Opa-Locka, FL. Some may say she is controversial, while others recognize her for her realness. She is indeed REAL, she is the TRUTH, and DEFINITELY a force to be reckoned with.
Website: www.redwritinghoodpoet.com
Facebook: facebook.com/redwritinghood
Instgram: @redwritinghoodpoet--- This episode is sponsored by · Anchor: The easiest way to make a podcast. 
https://anchor.fm/app--- Send in a voice message: https://anchor.fm/iamlovereigns/messageSupport this podcast: https://anchor.fm/iamlovereigns/support