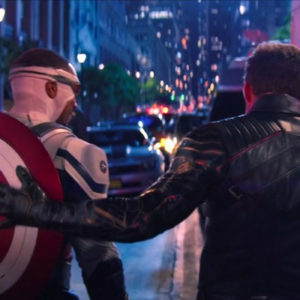 The Block is back, and we are bringing the heat! Bobbo took the week off but he was not slacking. We have a lot to catch up on and we go thru it in Around The Net. The Update has a lot of events and links to see down below so don't forget to take a peek at those.


Verbal Essence Breakout Concert: Bobbo Openly "BLERD"
https://www.facebook.com/VerbalEssenceshow/videos/277425553867454

April 27th- Jax Podcasters Unite - Virtual Meet-up
https://bit.ly/3tYWIzM

May 1st- May Day Play Date Hosted by Audreyonna Sequale
https://bit.ly/3eCax0C

May 1st- For the Record: Spins by DJ Enerji Hosted by LRKChronicle
https://bit.ly/2RZxFys





Ahynte's Spinal Injury Recovery Fund:
https://gofund.me/44353af2

Check Out Ahynte Designs at:
https://www.ahynte.design/

Check out Pro Wrestling Visions Twitch Channel

https://www.twitch.tv/teamvisiondojo

Also, check out my last event and match there:
https://www.youtube.com/watch?v=CAekIFbeQ8w&t=2465s

This show is AVAILABLE EVERYWHERE you can listen to podcasts. The Block is on iTunes, Stitcher, Spotify, iHeartRadio, and Deezer, Google Play, Audible and more. Give us a REVIEW to help The Block grow.

Follow me on all social media @Bobbofnn

Add our Alexa skill!
https://amzn.to/3aIhgmH

Subscribe to my Patreon at https://www.patreon.com/bobbo

I have multiple tiers to support and you can always change your monthly donations.

Subscribe to my Youtube Channel:
https://www.youtube.com/channel/UC_aVgzt6GSmEQEml99gT19g

Don't forget to come back and kick it on the block.