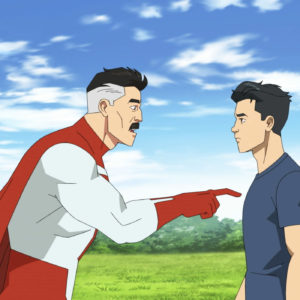 The Block is back for another week! This week, we will go into another series introspect and talk about the Amazon Prime Original series Invincible. We get into all the action and craziness of that show. There is a lot in the docket in Around The Net this week, also let me know in the comments below if you guys are into Twitter Spaces.

Links from the Episode:

Listen to Strong Friend Check-In Podcast
https://www.buzzsprout.com/987865

Ahynte's Spinal Injury Recovery Fund:
https://gofund.me/44353af2

Check Out Ahynte Designs at:
https://www.ahynte.design/

Check out Pro Wrestling Visions Twitch Channel

https://www.twitch.tv/teamvisiondojo

Also, check out my last event and match there:
https://www.twitch.tv/videos/1005462948

This show is AVAILABLE EVERYWHERE you can listen to podcasts. The Block is on iTunes, Stitcher, Spotify, iHeartRadio, and Deezer, Google Play, Audible and more. Give us a REVIEW to help The Block grow.

Follow me on all social media @Bobbofnn

Add our Alexa skill!
https://amzn.to/3aIhgmH

Subscribe to my Patreon at https://www.patreon.com/bobbo

I have multiple tiers to support and you can always change your monthly donations.

Subscribe to my Youtube Channel:
https://www.youtube.com/channel/UC_aVgzt6GSmEQEml99gT19g

Don't forget to come back and kick it on the block.