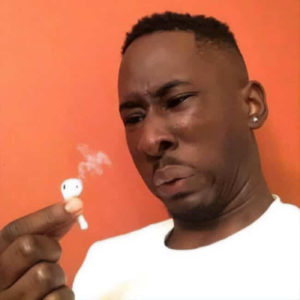 The Block is back for another week of heat! This week, we are really bringing it, insert your own flame emojis. There is no Nerdgasm this week, but instead, we will be digging in the crates and playing some new music that I have been jamming to. We do go Around The Net and we have a slight update. Timestamps below so you have the full play-by-play.

Update- 0:45

Around The Net- 5:15

Nerdgasm- Summer Playlist

95 . s o u t h- J. Cole

Break in the Action- Czarface and MF DOOM

Frida Kahlo- LION BABE

Outside- Kota the Friend

Get Sun- Hiatus Kaiyote

Evil Eye- Bellah

FYE FYE- Tobe Nwigwe

Ahynte's Spinal Injury Recovery Fund:
https://gofund.me/44353af2

Check Out Ahynte Designs at:
https://www.ahynte.design/

Check out Pro Wrestling Visions Twitch Channel

https://www.twitch.tv/teamvisiondojo

Also, check out my last event and match there:
https://www.twitch.tv/videos/1021699578

This show is AVAILABLE EVERYWHERE you can listen to podcasts. The Block is on iTunes, Stitcher, Spotify, iHeartRadio, and Deezer, Google Play, Audible and more. Give us a REVIEW to help The Block grow.

Follow me on all social media @Bobbofnn

Add our Alexa skill!
https://amzn.to/3aIhgmH

Subscribe to my Patreon at https://www.patreon.com/bobbo

I have multiple tiers to support and you can always change your monthly donations.

Subscribe to my Youtube Channel:
https://www.youtube.com/channel/UC_aVgzt6GSmEQEml99gT19g

Don't forget to come back and kick it on the block.