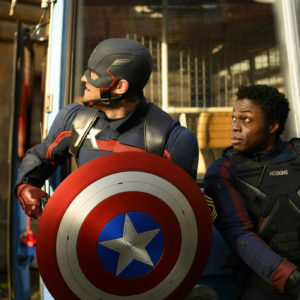 The Block is back for another week! I wanna say sorry for the delay, but we got this one out. But, with that delay, we have a stacked docket for you on Around The Net. There is a lot to talk about in The Update this week, and this Nerdgasm is a good one. We are talking about the clear and present danger that comes with being a Black best friend to a hero of the MCU. Yeah, it goes there. But strap in and get ready for the ride.

Time Stamps for the episode:

The Update- 2:05

Around The Net- 7:05

Music Break- 26:14
Been Through- Lrk Chronicle
https://www.youtube.com/watch?v=Aw2C9XxnJiY

The Nerdgasm- 27:50

Ahynte's Spinal Injury Recovery Fund:
https://gofund.me/44353af2

Check Out Ahynte Designs at:
https://www.ahynte.design/

Check out Pro Wrestling Visions Twitch Channel

https://www.twitch.tv/teamvisiondojo

Also, check out my last event and match there:
https://www.youtube.com/watch?v=LhMcmoQ8iOg
https://www.youtube.com/watch?v=_VTbhJtx9u8

This show is AVAILABLE EVERYWHERE you can listen to podcasts. The Block is on iTunes, Stitcher, Spotify, iHeartRadio, and Deezer, Google Play, Audible and more. Give us a REVIEW to help The Block grow.

Follow me on all social media @Bobbofnn

Add our Alexa skill!
https://amzn.to/3aIhgmH

Subscribe to my Patreon at https://www.patreon.com/bobbo

I have multiple tiers to support and you can always change your monthly donations.

Subscribe to my Youtube Channel:
https://www.youtube.com/channel/UC_aVgzt6GSmEQEml99gT19g

Don't forget to come back and kick it on the block.