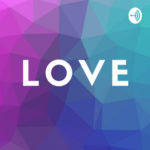 *****I DO NOT OWN THE RIGHTS TO ANY MUSIC PLAYED IN THIS EPISODE*****
California born, Danni Cassette, got their start in church and learning from their very musical family. The biggest influence was Danni's grandfather who taught Danni how to record their vocals to tape. After years of choir and singing background vocals for other artists Danni decided to attend Full Sail for Recording Art. College led Danni to performing at open mics/showcases in Orlando and eventually around Florida. Danni built a following from the ground up, traveling from city to city in a 2006 ford focus. With help of friends and fans Danni has now toured most of the US. To date, Danni has shared a stage with Cakes Da Killa, Big Freedia, Durand Bernarr, Monica Blaire, and Tunde Olanrian, and, headlined festivals such as Honey Groove Festival and Black Star Film Festival.
Danni released their first project in 2011 and it is still in heavy rotation at radio stations like Vocalo Chicago and WRFG Atlanta. Music from this EP has also made its premier in 195 Lewis, Make Up to Break Up Series, and other short films. Danni also released a single in 2017, that led them funding their own pop-up tour. The pop-up tour ended in LA, which opened a door to Danni gaining a new audience on the west coast, leading to shows in Seattle as well.
https://dannicassette.bandcamp.com/
https://www.reverbnation.com/dannicassette
--- This episode is sponsored by · Anchor: The easiest way to make a podcast.
https://anchor.fm/app
--- Send in a voice message: https://anchor.fm/iamlovereigns/messageSupport this podcast:
https://anchor.fm/iamlovereigns/support