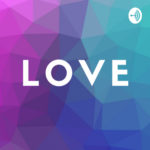 ***I DO NOT OWN THE RIGHTS TO ANY MUSIC PLAYED IN THIS EPISODE*****
To find an artist like Jacksonville, Florida transplant Jadon Woodard is rare. He relocated to the Northeast for his college education, Woodard's career as an actor, poet and emcee has seen prodigious growth. Though he wouldn't be mad about rapping in leather sweatpants on the Champs-Elysees, Woodard can best be defined as being the type of person comfortable dropping bars while waiting for the subway train, winning freestyle competitions at the 2012 Brooklyn Hip-Hop Festival or yes, donning a teenage student's high school uniform and rapping in a Sprite commercial. His level of comfort in both himself and his craftsmanship is truly impressive, and makes him an ideal representative of the culture's brilliant past and hope for an intelligent progression of rap music into the future. Woodard has been signed to labels (2012 with now defunct group Train Robbers to Boss Sounds LLC), but the deeper story to be told in his art is in his level of dedication to discovering and successfully utilizing avenues to progressing his craft. As an artist, his list of brand collaborations in the past five years reads like a who's who of America's most visible organizations with Nickelodeon, Coors Light, Sprite, the NBA's New York Knicks and Usher's New Look Foundation among the highlights. Clearly, whereas some artists believe that great talent eventually rises to the top, Woodard is a believer in evangelizing his talent not just on the streets, but then climbing to the tallest mountains possible so that as many people as humanly possible can hear his voice. In an era wherein rap music is ubiquitous, there are few in its midst who are fearless, unique and in full pursuit of being not just fabulously rich, but also tremendously creative and undoubtedly important.
--- This episode is sponsored by · Anchor: The easiest way to make a podcast.
https://anchor.fm/app
--- Send in a voice message: https://anchor.fm/iamlovereigns/messageSupport this podcast:
https://anchor.fm/iamlovereigns/support