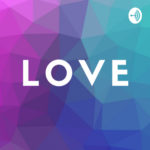 *****I DO NOT OWN THE RIGHTS TO ANY MUSIC PLAYED IN THIS EPISODE*****
Influenced by icons such as Stevie Wonder, Marvin Gaye and Earth, Wind and Fire, Royce Hall (Chinyelu Alimayu) is an Atlanta based recording artist, performance poet, author, actor/screenplay writer, multi-instrumentalist, MC, vocalist, composer, songwriter, arranger, activist and public speaker. As an actor, Royce can be seen as a lead character in stageplays and series/films such as Zora! Let the People Sing, Beyond Betrayal, Lying In Bed, See Me, Seen, Refracted Reflections, Eden's Garden and much more. Since the completion of volume one of his sophomore EP series, 'FIFTH: Dapper Liberation', songs such as 'Blue In June', 'My Air' and 'So Much' are winning the hearts of listeners near and far. Over the years, Royce's infectious live performances have afforded him opportunities to open for artists such as Brian McKnight, Talib Kweli, The Floacist, KRS One, K. Michelle, Donnell Jones, MuMu Fresh and many others. His matrimony of words and sounds is an undeniable experience that draws his audience to him. As a screenplay writer,  he is preparing for production of his first film, 'The Box In The Corner'. As a writer, he released his first book of poetry, Rioting At Dawn, in 2015 and his second, Poetix, in 2018. He is also a 2016 Black Trans Advocacy Rising Star and GA Voice 2017 Best of Atlanta award recipient (Live Performance Artist). Royce is an alum of FAMU (Florida A & M University) where he studied Animal Science/Pre Vet Medicine and minored in Music.
"As a content creator, I feel it is my mission to uphold the reasons I've been blessed with so many gifts. I think about youth who are similar to me and how my art can save lives, create positive dialogue and change, evoke thought and understanding, bridge community gaps and leave a legacy that traverses the spectrum of human existence. I want the way I make people feel to connect them to others, even in their assumed differences." - Royce Hall
"A multi-instrumentalist and author in addition to his singing prowess, Hall is winning us with the vocalicious new single, "Front Porch Love," a track that smartly combines elements of doo wop and hip-hop into a cool mixture that sounds just right for Summer." - Chris Rizik, Soul Tracks
--- This episode is sponsored by · Anchor: The easiest way to make a podcast.
https://anchor.fm/app
--- Send in a voice message: https://anchor.fm/iamlovereigns/messageSupport this podcast:
https://anchor.fm/iamlovereigns/support