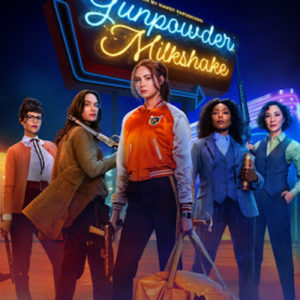 What is good Blockheads. Sorry for the tardiness on this week's episode. But, I  am still on a break. I will most likely be back on schedule with a new episode recorded for you guys next week. While still on vacation I wanted to keep my promise and keep up content. Here is a flashback to a Bonus Episode. I normally put all bonus episodes on my Patreon, but I decided to move this one to the main feed because I finally got to sit down and watch this BANGER of a movie. Gunpowder Milkshake lives up to all the hype I gave it in this bonus episode. 


If you want to check out all the bonus episodes and the Patreon exclusive Podcast "Kickin It", you can jump on over to https://www.patreon.com/bobbo and join in on the fun. 


Episode Description: 

Okay, guys. I wasn't gonna put out a bonus episode this week, but I can no longer hold back my excitement. This bonus episode is dedicated to the upcoming Netflix action thriller. "Gunpowder Milkshake" 



Here is the Trailer: 



https://www.youtube.com/watch?v=YLMT5uXjFLY



I gush over my love for this movie, from the cast to the premise, and all of the action. We get into it all. So sit back and get ready to put in your order, this milkshake is a killer.