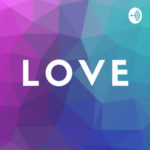 *****I DO NOT OWN THE RIGHTS TO ANY MUSIC PLAYED IN THIS EPISODE*****
I'm not gonna lie. One of my worst nightmares is working at Dunkin' Donuts. Not that it's "bad" to work there, but similar to how there's people who like being a soldier, and others who would sh*t their pants. I would be the latter at Dunkin' Donuts.
Why am I telling you this?
When I'd be driving to a gig, and complaining about it. I'd remind myself about how fortunate I am by reading store signs and pretending to answer the phone like I worked there. "Hi! Thank you for calling Pup n' Taco, home of the Taco Dog. Would you like to try our churro fries?" And I'd have to hear things like "Hey Goliath. C'meere! I need you to man the drive-thru for a while. Also, you gotta work a double today 'cause Felicia's not coming in."
Random Fact: My real name is Goliath. Why was I named that? Well it all has to do with my Mexican grandmother who lived so far out in the middle of nowhere in Sonora, Mexico that she didn't have many books but the bible to read. Anyhow, her humble reading abilities could make out that Goliath was strong. And a giant, but that was about it.
www.goliathflores.com
--- This episode is sponsored by · Anchor: The easiest way to make a podcast.
https://anchor.fm/app
--- Send in a voice message: https://anchor.fm/iamlovereigns/messageSupport this podcast:
https://anchor.fm/iamlovereigns/support