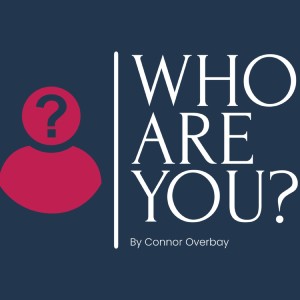 On this week's episode of the Who Are You Podcast I sat down with Dr. Mike Longyear from the Brain Optimization Institute. We discussed a serious injury that he sustained in high school that left him paralyzed, he describes his determination to learn how to walk again even though his doctors did not think it would happen, how that experience pushed him to go into the medical field to help people with similar injuries and own his own practice now.
To learn more about Dr. Mike all his links are listed below.
Website: https://brainoi.com/
Make sure to turn on your notifications so you don't miss an episode, please share the episode, leave a like, a review and a 5-star rating. All those things help the podcast be seen by more people!
For all business inquires or are interested in being on the show please reach out to me at: [email protected]
For all updates and information about the podcast you can follow me:
Instagram: connor0211 or whoareyoupod
Facebook: WHO ARE YOU? Podcast
Twitter: @connoroverbay
Linktree: https://linktr.ee/Whoareyoupod
website: https://www.podpage.com/who-are-you/
--- Support this podcast:
https://podcasters.spotify.com/pod/show/connor-overbay/support