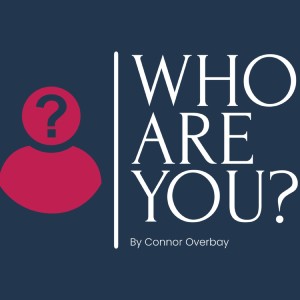 On this week's episode of the Who Are You Podcast I sat down with Deb and Scott Bates. We talked about what brought them to Jacksonville from Grand Rapids Michigan, about Deb having to make a huge pivot in her life after losing her job due to the covid pandemic, what it was like for Scott to be a step father and discussed Deb's interior design company DSB Design and Décor.
For more info on DSB Design and Décor click the link below
https://www.facebook.com/DSBdecor/
Make sure to turn on your notifications so you don't miss an episode, please share the episode, leave a like, a review and a 5-star rating. All those things help the podcast be seen by more people!
For all business inquires or are interested in being on the show please reach out to me at: [email protected]
For all updates and information about the podcast you can follow me:
Instagram: connor0211 or whoareyoupod
Facebook: WHO ARE YOU? Podcast
Twitter: @connoroverbay
Linktree: https://linktr.ee/Whoareyoupod
--- Support this podcast:
https://podcasters.spotify.com/pod/show/connor-overbay/support