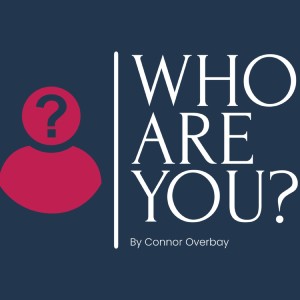 On this week's episode of the Who Are You Podcast I sat down with Cooley from the Other Wise Guyz Podcast. We talked about what made him want to start his podcast/media company, what were some of the bigger artist he has had the chance to work with, what his plans are for the future of the podcast, we discuss how we are both trying to build our audience and much more.
For more on Cooley and The Other Wise Guyz podcast:
Instagram: @otherwiseguyz and @cooleyshakur
Youtube: https://www.youtube.com/@TheOtherWiseGuyz
Make sure to turn on your notifications so you don't miss an episode, please share the episode, leave a like, a review and a 5-star rating. All those things are help the podcast be seen by more people!
For all business inquires or are interested in being on the show please reach out to me at: [email protected]
For all updates and information about the podcast you can follow me:
Instagram: connor0211 or whoareyoupod
Facebook: WHO ARE YOU? Podcast
Twitter: @connoroverbay
Linktree: https://linktr.ee/Whoareyoupod
website: https://www.podpage.com/who-are-you/
--- Support this podcast:
https://podcasters.spotify.com/pod/show/connor-overbay/support