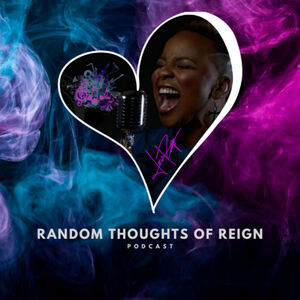 Multi-faceted artist Barbara Colaciello began her career working with Andy Warhol for six years at the Factory in NYC as the Advertising Director of Interview Magazine.
"Warhol actually pursued me for over two years. I was an actress with a BFA from Rider University working as a saleswoman at the Yves St Laurent boutique. I didn't know anything about publishing. But Andy loved talkers. And I was funny."  - Barbara Colaciello
While selling advertising for the Pope of Pop, Barbara continued to pursue her passion for acting and studied at Warren Robertson's studio in NYC with acclaimed acting coach Larry Moss, and with  director Peter Flood at the Real Stage. After her Warhol years, Barbara worked with her brother, Vanity Fair Magazine writer Bob Colacello, for 10 years. She managed his many projects and acted as lead researcher/interviewer for his book, Holy Terror: Andy Warhol Close-Up.
In 1993, Barbara's husband was offered a job in Jacksonville, FL. Barbara did not want to leave her family (built-in babysitters), her friends, and fabulous job. "I'll give it a year." Barbara moved to Ponte Vedra, Florida with her husband and two sons. Sensing a lack of culture in her golf and tennis-oriented beach community, she founded an acting program in her home called Inter-Act. It specialized in improvisation.
Her desire to connect to community through the arts, led Barbara to host soirées at her home, inviting friends to experience innovative work by poets, dancers, musicians, and visual artists. These popular artistic evenings became the catalyst for Barbara's work for the next 20 years.  In 2005, she accepted the position as Education and Outreach Director of Players by the Sea Theater in Jacksonville Beach.
Barbara has collaborated extensively with poet, playwright, and award-winning NPR radio host, Al Letson, as his acting coach and director/producer of many of his plays. In 2006, they were invited to bring Griot: He Who Speaks the Sweet Word to the NYC International Fringe Festival. It received rave reviews.
Barbara's original one-woman show, Life on the Diagonal, had its NYC debut at Theater Lab in April of 2008. She then had the privilege to workshop it with Tony award-winning choreographer Patricia Birch.
"Probably the most authentic piece of theatre I've ever seen. I'm so happy to know Barbara Colaciello, and happy to live on the diagonal."  ~ Daniel Austin, actor, director, educator
Life  on the Diagonal celebrates life's mysteries and imperfections with  humor, sexuality and a little A.D.D. madness. Seamlessly integrating  storytelling, and spoken word with her original music, Colaciello takes  her listeners on an intense, yet funny journey through an  experience-strewn landscape, into and beyond the "land of should".
In 2010, Players by the Sea and the Cummer Museum of Arts and Gardens commissioned Barbara to research, write, and perform a solo show about the museum's founder, Ninah May Holden Cummer for the museum's 50th anniversary.
Barbara's company, Improv to the Rescue, housed at BABS'LAB, specializes in experiential and creative learning to enhance communication skills, develop storytellers and encourage collaboration through workshops, classes and performances.