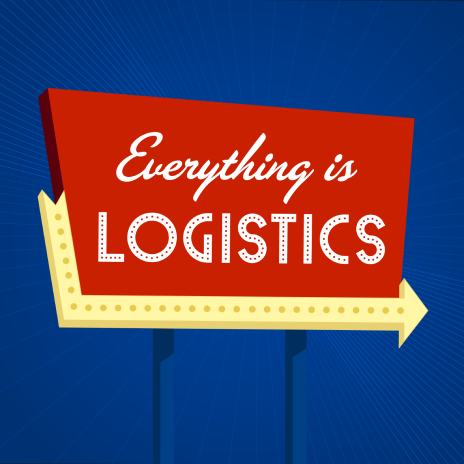 In this episode of Everything is Logistics, host Blythe Brumley interviews Ann Rinkie, the President and CEO of the Transportation Intermediaries Association (TIA). They discuss their shared love for football and Reinke's career background, including her 16 years with CSX in government affairs before moving into the brokerage world. The episode focuses on the role of TIA and the importance of logistics in transportation.

LINKS

WHAT YOU'LL LEARN:
 
The listener will learn about Ann Reinke's background in rail and government affairs, as well as her transition to the freight brokerage world. The episode discusses various topics related to the freight industry, including trucking industry concerns, TIA's government affairs division, solutions to avoid scams, benefits of joining TIA, and challenges faced by freight brokerages. The podcast also touches on the importance of in-person networking, LinkedIn, building a strong website, and the potential growth and significance of the freight brokerage industry.


TIMESTAMPS:

[00:01:12] Career transition from rail to brokerage. 
[00:05:01] Trucking industry freight rates. 
[00:07:04] Proprietary data and privacy.
 [00:10:39] TIA's impact on policy. 
[00:13:25] Educating Varying Company Sizes. 
[00:17:44] Solutions to avoid scams. 
[00:21:30] TIA Conference in Orlando. 
[00:24:03] Sustainability at conferences. 
[00:27:03] In-person conferences vs. virtual learning. 
[00:30:33] Standing out on LinkedIn. 
[00:33:27] LinkedIn Lunatics. [00:39:57] 
Freight Tech and relationship building. 
[00:40:24] Technology and Human Interaction. 
[00:44:48] The Role of Brokers 
[00:49:51] Dangers of using AI in freight. 
[00:50:45] The Dark Side of AI.
---------------------------------------------

THANK YOU TO OUR SPONSORS!


At SPI Logistics they have industry-leading technology, systems, and back-office support to help you succeed. Learn more about SPI's freight agent program here. Make sure to let them know we sent you!


Digital Dispatch helps you speak confidently about ROI with a website built for your customers, prospects, and employees. With plans starting as low as $90/month, learn how you can take your website from good to great by visiting Digital Dispatch.
---------------------------------------------

ABOUT THE PODCAST:

Everything is Logistics is a podcast for the thinkers in freight. Subscribe to our newsletter to never miss an episode.

Follow EIL host Blythe Brumleve on social: Twitter | LinkedIn| Instagram| TikTok| YouTube