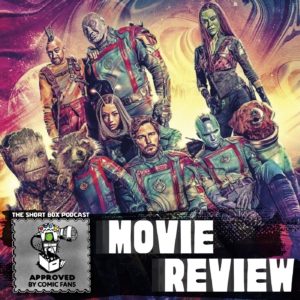 Fresh out of the theater on opening night, Badr, Drew, and Blythe (Everything is Logistics) hop on the mics for a first-watch review of Guardians of the Galaxy Vol. 3! (Spoilers start at 00:06:56)

If one episode a week isn't enough for you, consider joining our Patreon Community for more content!  Click here to join the Short Box family and get access to bonus episodes and special rewards for as little as a $1. Your support is greatly appreciated

BONUS LINKS: 
Take your comic shopping experience to the limit at Gotham City Limit!
Use the discount code "YOO" to save 10%  when you buy merch from our store
Proudly sponsored by Gotham City Limit!
Support the show
GET IN TOUCH WITH US! 🤝🏼