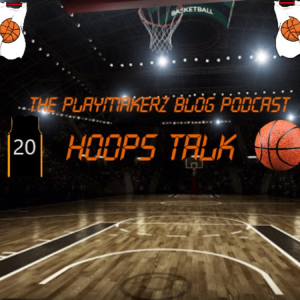 We have reached the end of April. The NBA season is starting to wind down. Playoff seedings and play-in race are tighter than ever. Only 3 teams in the Western Conference are out of the race and nobody, yes, NOBODY is out in the East. The Milwaukee Bucks took a hit as Giannis was injured in their last game. The reigning defending champs continue to struggle with Anthony Davis back and now find themselves too closer to the play-in spot than they want to be.
Recap of key games from Tuesday night to Thursday night, plus Steph Curry's crazy month of April. Look ahead to key games for the weekend. The regular season ends on May 16. Play-In Tournament begins May 18-May21. NBA Playoffs tip-off on May 22.
Subscribe and follow the podcast on your favorite streaming platforms. Leave a rate & review on iTunes/Apple Podcast.
Follow The Playmakerz Blog on social media (Facebook, Twitter, and Instagram) & our Website for all our other podcasts.
Follow The Playmaker on social media (Facebook, Twitter, and Instagram)
--- Send in a voice message: https://podcasters.spotify.com/pod/show/theplaymakerzblog/message