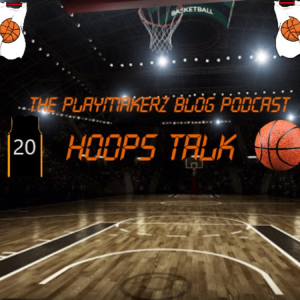 Just 3 days left in the regular season for the NBA. The participants in the Western Conference are set, just seeding position to fight for. The Eastern Conference still has one opened spot left to fill while the rest fight for better seeding. Will the defending champs avoid the Play-In Tournament now that LeBron and AD are back? Will will win the eighth spots in the West and avoid the 9/10 matchup with San Antonio? Can Washington hold on to the 10th spot in the East? All these questions will be answered by the end of Sunday. Key games to watch this weekend so you will know who's playing in and who's in the playoffs.
Subscribe and follow the podcast on your favorite streaming platforms. Leave a rate & review on iTunes/Apple Podcast.
Follow The Playmakerz Blog on social media (Facebook, Twitter, and Instagram) & our Website for all our other podcasts.
Follow The Playmaker on social media (Facebook, Twitter, and Instagram)
--- Send in a voice message: https://podcasters.spotify.com/pod/show/theplaymakerzblog/message