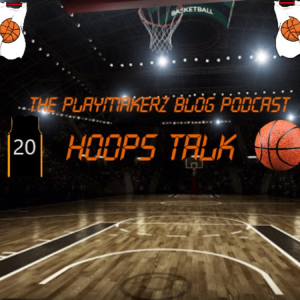 Memorial Weekend has passed and a lot of action took place in the NBA Playoffs. One series ended in a clean sweep, all the others going to at least Game 5. Injuries became the theme over the weekend as some series turn a major turn especially with Anthony Davis and Luka Doncic. With that being said, the Phoenix Suns and Los Angeles Clippers have control of home court again. Utah looks like the top team with Spida Mitchell after dropping Game 1. The Nets and Hawks are in command of their series while the Wizards survived for an extra game.
Subscribe and follow the podcast on your favorite streaming platforms. Leave a rate & review on iTunes/Apple Podcast.
Follow The Playmakerz Blog on social media (Facebook, Twitter, and Instagram) & our Website for all our other podcasts.
Follow The Playmaker on social media (Facebook, Twitter, and Instagram)
--- Send in a voice message: https://podcasters.spotify.com/pod/show/theplaymakerzblog/message