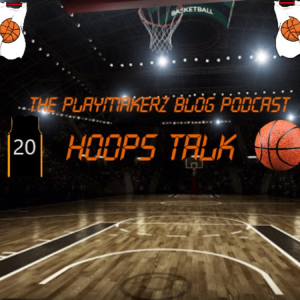 A NBA Champion has been crowned. Congratulations to the Milwaukee Bucks, 2021 NBA Champions. Finals MVP, Giannis Antetokounmpo put on his best performance on the biggest game in Bucks' history. Dropping FIFTY POINTS to close out the Phoenix Suns in Game 6, to bring the city of Milwaukee another championship since 1971, FIFTY YEARS AGO.
With the NBA Season over, doesn't mean Hoops Talk is over because now the focus turns to Tokyo. The 2020 Olympics is here and both the men and women's USA basketball teams are looking for Gold Medal yet again. On the women's side, going for a seventh straight Gold Medal is the journey. With Dawn Stanley coaching, Sue Bird and Diana Taursai leading the team, the USA Women's are primed and ready for number seven. On the men's side however, there are some questions going into Tokyo. Dropping the first exhibition games to Nigeria and Australia before beating Spain, the men's USA team has some things to workout. The men are going for their fourth Gold Medal, but it may not be a smooth ride this go around.
Subscribe and follow the podcast on your favorite streaming platforms. Leave a rate & review on iTunes/Apple Podcast.
Follow The Playmakerz Blog on social media (Facebook, Twitter, and Instagram) & our Website for all our other podcasts.
Follow The Playmaker on social media (Facebook, Twitter, and Instagram)
--- Send in a voice message: https://podcasters.spotify.com/pod/show/theplaymakerzblog/message