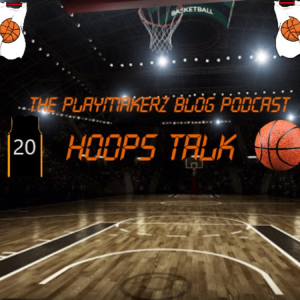 After almost 5 months, the restart of the NBA Season is upon us. That means it's the debut episode of Hoops Talk hosted by The Playmaker, Darnell Sallins. Today, The Playmaker will go over Restart outline follow by his NBA Awards. Then give you the schedule of the first official week of the restart. The Playmaker will picks games on Thursday and Friday.
If you are listening on Apple Podcast, please leave a review and rate on how much you enjoyed today's episode.
Go to our website theplaymakerzblog.com & subscribe to enter our Giveaway for a chance to win FREE Playmakerz Blog Merch.
--- Send in a voice message: https://podcasters.spotify.com/pod/show/theplaymakerzblog/message