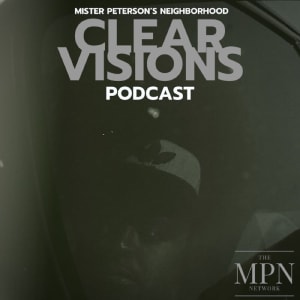 We're back with some Florida music history...and another dope show! I had the honor to sit down with The Bowtie Genius, also known as Notty Black from Nappy Headz. We talked about his past music moves, his current moves with his bowtie business, and more. Enjoy, share, and subscribe!

Follow The Bowtie Genius on Instagram HERE and check out his podcast 'The Bowtie Genius Podcast' on all podcast platforms! 

Music:

Nappy Headz - Robbery
Nappy Headz - FLA
Beatmaster Clay D - Give Me A Bottle

Follow all socials and subscribe to my website: https://mralpete.com and subscribe to Mister Peterson's Neighborhood website: https://mpn-llc.com.
Instagram: @mralpete
Twitter: @mralpete
YouTube: https://youtube.com/mralpete
Powered by MPN Network. Music production and audio engineering by myself.
You can listen to this podcast on MPN Network site: https://mpn-llc.com, Buzzsprout, and on all podcast platforms. 
Want to start a podcast?? Buzzsprout got you right HERE!