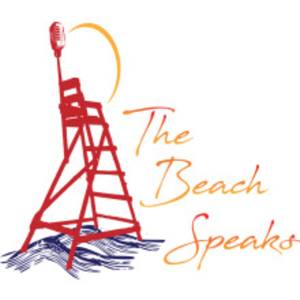 My guest today is Oneike Jackson, the beach manager at the Boardwalk Beach Resort in  Negril, Jamaica. I have to say, after editing this episode, I couldn't stop smiling! His high-vibe Jamaican energy is just that palpable. 
Oneike is a great storyteller; however, he did not want to come on the podcast at first. He was shy, and he didn't know what to say - but his partner Cathi, who has been on the podcast numerous times, said "Don't worry, Paige is so easy to talk to - it will be fun!" And true enough, when I got him talking, the conversation was. . .  jammin'!

One of the things I admire so much about Oneike is that he's not afraid to admit that when trying something new that makes him nervous - his way is to acknowledge it and then  "do the 'ting." 

Also, I will NOT close my eyes the next time I get on a water slide!  
He is very proud of his island home and eager to share its unique vibe with everyone who visits.  It makes me want to hop on a plane and head to Jamaica - right now. 
I have some exciting news! The Beach Speaks is now on YouTube! So, if you or anyone you know loves "the Tube" - check it out! 

 Even if you don't listen, check out the episode cover photos! They're all mine - just a few drops in the ocean of 40 thousand images I've taken over the past few years. 
Until next time, stay high vibe and don't be afraid to "do the 'ting!"
Subscribe to the Podcast! https://thebeachspeaks.com/
Listen on YouTube
Follow on Apple and Spotify and share it with your friends!
Click here to help keep the podcast going: https://www.buymeacoffee.com/paigefriend
Leave a voicemail! https://www.speakpipe.com/TheBeachSpeaks
Follow:
Instagram: https://www.instagram.com/thebeachspeaks/
Facebook https://www.facebook.com/TheBeachSpeaks