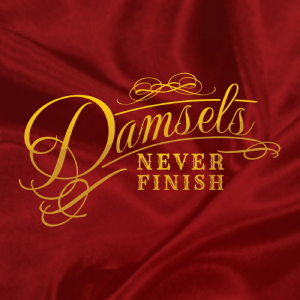 This month we review Angel's pick, Kiss of a Demon King by Kresely Cole. 

Known as the Queen of Illusions, Sabine of the Sorceri loves only two things: Gold and her little sister, Lanthy. Fueled by the desire to free herself and her sister from a powerful sorcerer, she must fulfill an ancient prophecy, naming her as Rydstrom Woede, the Demon King's fated mate. As she grants his darkest dreams and desires with her illusions, the lines between fantasy and reality become blurred realizing that too much is at stake for her to fall for her handsome horned Demon King. 

But when the tables are turned and she becomes his captive – the true torture begins. 
Please rate and leave a comment.
You can follow us: @damselsneverfinish on Instagram, @damselsneverfin on Twitter, or join our Facebook Group

For all other inquiries, please email us at [email protected] And as always, happy reading.