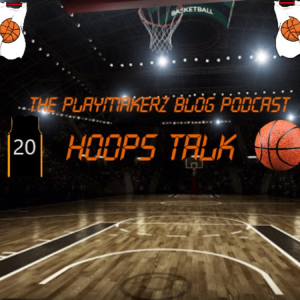 The Men's NCAA Tournament tipped off yesterday with the First Four games which will conclude tonight. Thursday begins the Round of 64 for March Madness. In this episode, The Playmaker goes each matchup in the first round and pick his winners and yes there are some upsets coming.
For The Playmaker's Complete Bracket on ESPN Tournament Challenge
Join The Playmakerz Blog 2022 Tournament Challenge now for free
Subscribe follow, like the podcast on your favorite streaming platforms as well as leave a rate & review.
Follow The Playmakerz Blog on social media (Facebook, Twitter, and Instagram) & our Website for all our other podcasts.
Follow The Playmaker on social media (Facebook, Twitter, and Instagram)
--- Send in a voice message: https://podcasters.spotify.com/pod/show/theplaymakerzblog/message