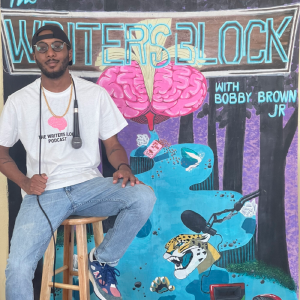 From radio to the big stages, for his second time at the Zone, Marcus was the feature act this weekend for Ali Siddiq! As a clean comic performing mostly in churches, Marcus talks about the differences between comedy club shows and church gigs, his favorite BET sitcoms, and if he has his writers block experiences being a "theme writer". We recorded this during the Saturday late show. So the Jaguars were playing the Chargers in the wildcard round. As a Houston Texans fan vs Jags fan we had a good time, enjoy the commentary lol 

Follow us online @marcusdwiley @bobbycomedian_ 
YouTube/MaybeBobbyTV
Thank you to my partners at Comedy Zone Jax love y'all gang! & thanks to Chanel for helping us record this episode !