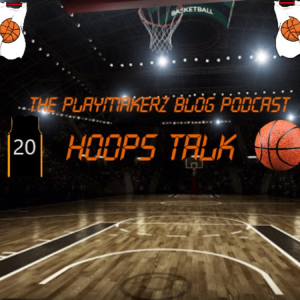 NBA Playoffs continue to get compelling as the three series in West are tied at 2-2 including the best two teams in the NBA. The Raptors and Nuggets said no to being swept at home but have to go on the road to survive the inevitable. Miami and Milwaukee displayed their dominance on the road in East.
Darnell "The Playmaker" Sallins recaps the weekend of Playoff basketball and look forward to today's action including a possible sweep of the Brooklyn Nets and The Playmaker talking Ben Simmons.
Subscribe follow, like the podcast on your favorite streaming platforms as well as leave a rate & review.
Follow The Playmakerz Blog on social media (Facebook, Twitter, and Instagram) & our Website for all our other podcasts.
Follow The Playmaker on social media (Facebook, Twitter, and Instagram)
--- Send in a voice message: https://podcasters.spotify.com/pod/show/theplaymakerzblog/message