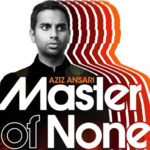 Welcome to the first Netflix & PHIL episode of 2021! We hope you all are safe & healthy as we embark on what will hopefully be a MUCH better year for us all. For this episode, @PhilTheFilipino discusses one of his favorite shows, the Netflix series Master of None! Even though Master of None debuted in 2015, it still hits on so many relevant topics that we deal with today. From the institution of marriage, racism/sexism in the workplace, & even the pitfalls of the entertainment industry. It does this all while delivering smart & sensible humor throughout the entire series! Let Phil tell you why you should go watch Master of None right now!!!

"Master of None follows the story of Dev, played by Aziz Ansari, a 30 year-old actor living in NYC. His life goes by in a humorous, yet meaningful sequence of events. Dev has trouble deciding what he wants to eat, much less the pathway for the rest of his life."

Looking for more from us? Subscribe to our YouTube channel to check out our livestream review of WW84 and for more video content in 2021!

🔻[*AFFILIATE LINKS BELOW*] - Depending on your streaming app, links may be distorted in text. If so, you can find this episode on our main site at waitforitpodcast.buzzsprout.com🔺

🔻Want to start podcasting? Use our referral link to Buzzsprout for a $20 Amazon Gift Card and to support our show: https://www.buzzsprout.com/?referrer_id=872095🔺

🔻BACKGROUND MUSIC PROVIDED BY: Music Credit: Chris Morrow 4 Track Name: "Hip Hop Rap Instrumental - Crying Over You"  - Music By: Chris Morrow 4 @ https://soundcloud.com/Chris-morrow-3 
Include a link to the artists original content, HERE - https://soundcloud.com/chris-morrow-3... License for commercial use: Creative Commons Attribution 3.0 Unported (CC BY 3.0) https://creativecommons.org/licenses/... Music promoted by NCM https://goo.gl/fh3rEJ🔺
Buzzsprout - Let's get your podcast launched!
Start for FREE
Disclaimer: This post contains affiliate links. If you make a purchase, I may receive a commission at no extra cost to you.