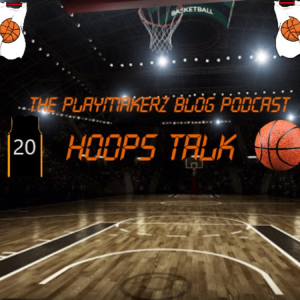 Well, there will be no sweeping in the West as the Dallas Mavericks avoid the humiliation in Game 4 at home. Now the West Finals head back to the Bay Area. In the East, it's the best 2 out of 3 between the Miami Heat and the Boston Celtics. All four game in the East Finals have been blowouts but now who wants it more.
Our thoughts and prayers goes out to Uvale, Texas and Robb Elementary School from yesterday's mass shooting.
Subscribe follow, like the podcast on your favorite streaming platforms as well as leave a rate & review.
Follow The Playmakerz Blog on social media (Facebook, Twitter, and Instagram) & our Website for all our other podcasts.
Follow The Playmaker on social media (Facebook, Twitter, and Instagram)
--- Send in a voice message: https://podcasters.spotify.com/pod/show/theplaymakerzblog/message