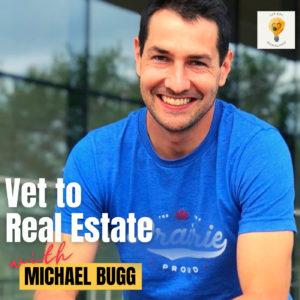 Host, Megan Sprinkle is joined by Vet Life Reimagined guest, Dr. Michael Bugg, a Canadian veterinarian. While in a role in general practice, his wife gave him the name Miserable Mike, which was when Michael realized that he needed to create change. He later transitioned into a career in personal finance and real estate investing. Michael also just published his first book called "You're Gonna Get Peed On!: How Veterinarians Can Keep Their Dream Job from Becoming a Nightmare While Working Less and Earning More."

This is part 2, so make sure to listen to part 1 first. 

Resources:
The Veterinary Project Podcast hosted by Michael Bugg and Jonathan 
Michael's book on Amazon
Pre-launch bonus bundles are available until April 22, 2023. 
More Vet Life Reimagined? 💡 Find us on YouTube & our website.
More Vet Life Reimagined? 💡 Find us on YouTube & our website.

Make sure you are following the podcast to catch each weekly episode. Here are ways to support the podcast:
- Give it a 5-star rating & review
- Subscribe on YouTube
- Share the episode
- Recommend a guest