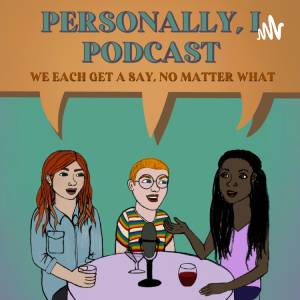 We're back and ready for action in this Personally I Episode we are drinking smoked roses and talking mad trash on significant pop culture controversies. So, grab a cup and buckle up because we're racing to the bottom of the glass!
Smoked Rose Cocktail
Ingredients
For the Rosemary Syrup:
1 cup water
1 cup sugar
3 tablespoons rosemary
For the Cocktail:
1 sprig of dried rosemary
2 ounces Scotch whisky
1/2 ounce Green Chartreuse liqueur [we don't have access to that so we used Vermouth]
1/4 ounce rosemary syrup
Steps to Make It
Make the Rosemary Syrup
Gather the ingredients.
In a small saucepan, bring the water to a slow boil.
Add the sugar and stir until it's entirely dissolved.
Reduce the heat, add the rosemary, and cover the pan. Let simmer for 15 minutes.
Remove the pan from the heat and allow the syrup to cool completely, keeping it covered.
Strain out the rosemary and bottle the flavored syrup in a glass jar with a tight seal. It should be refrigerated and will keep for about 2 weeks.
Make the Smoked Rose Cocktail
Smoke a coupe glass to flavor the inside: Light the dried rosemary sprig on fire, extinguish the flame, and place it inside the glass.
In a mixing glass filled with ice, pour the scotch, Green Chartreuse, and rosemary syrup. Stir well.
Strain into the smoked glass.
Serve and enjoy.
https://www.thespruceeats.com/smoked-rose-cocktail-recipe-761384