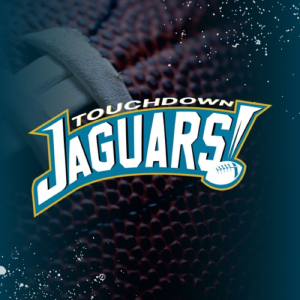 With the 2023 NFL Draft looming, we take a look back at the 2021 Draft for the Jaguars and evaluate how those picks have gone so far. Are there any changes we would've made? And who are some players the front office missed out on?

Touchdown Jaguars Linktree

Download the SeatGeek app & use code " TOUCHDOWNJAGUARS " for $20 off your first SeatGeek order!
James Johnson and Phil Smith bring you the best and most up to date Jacksonville Jaguars news. "Touchdown Jaguars!" is a tribute to the prospective ownership group "Touchdown Jacksonville!" In 1991, the NFL announced plans to add two expansion teams and "Touchdown Jacksonville!" announced its bid for a team, and Jacksonville was ultimately chosen as one of five finalists. In November 1993, the NFL owners voted 26–2 in favor of awarding the 30th franchise to Jacksonville. James and Phil have been fans of the franchise ever since and have had the honor (and sometimes dishonor) of covering the team professionally since 2017. The rest as they say, is history.