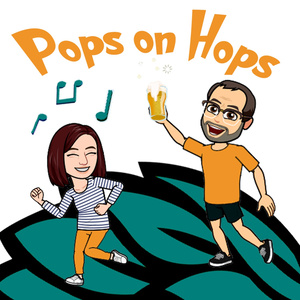 Dear listeners, we come to you today with a short admin update. Pops on Hops is taking a dry January and a dry February to give our livers - and our production schedule - a bit of a break.
We will continue recording and banking episodes during our hiatus so that when our third season kicks off on March 3, 2023, we will have tons of fabulous content ready for you.
In the meantime, we now have a backlog of 47 regular episodes and 12 bonus episodes. Revisit one of your old favorites, or listen to an episode you've never tried before! Or share with a friend! We are excited for what 2023 will bring and hope you will come along on this ride with us.
Happy New Year, and we'll see you in March!
Follow Barry or Abigail on Untappd to see what we're drinking when we're not on mic!
Facebook | Instagram | Twitter | YouTube | Website | Email us | Virtual Jukebox
--- Send in a voice message: https://podcasters.spotify.com/pod/show/pops-on-hops-podcast/message