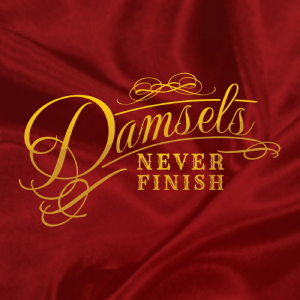 Val is a sexy,  leather-wearing, pierced, and tatted cupid who doesn't believe in true love after being burned in the past. But when feelings start to arise that make him question whether love exists, his only choice is to run.
Pyro is all work and no play, except when it comes to the bedroom. And just like in life, control belongs to him. But breaking his rules is the least of his worries when he meets Val. 
Please rate and leave a comment.
You can follow us: @damselsneverfinish on Instagram, @damselsneverfin on Twitter, Damsels Never Finish on TikTok, on Spotify, and join our Facebook Group.

For all other inquiries, please email us at [email protected]. And as always, happy reading.