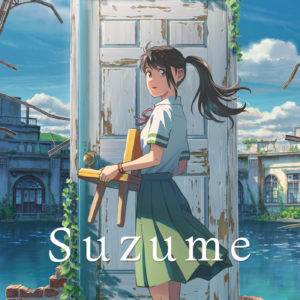 Suzume was one of our most highly anticipated films of 2023. We give our spoiler free thoughts on what we thought about this anime movie and whether you should see this in theaters or not!

IMDB Synopsis: A modern action adventure road story where a 17-year-old girl named Suzume helps a mysterious young man close doors from the other side that are releasing disasters all over in Japan.

If you're interested in our thoughts on other Makoto Shinkai films, check out some older episodes we've done on the podcast.
🔻BACKGROUND MUSIC PROVIDED BY:
Music track: Life is Beautiful by Aylex
Source: https://freetouse.com/music/
Free No Copyright Music Download
🔺
Suuuper Anime
The Suuuper Anime Podcast is a show that looks to entertain, inspire and inform you...
Listen on: Apple Podcasts Spotify
Support the show