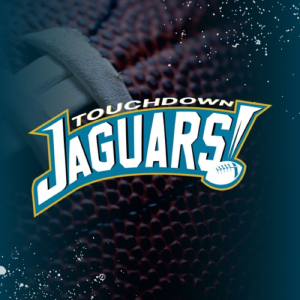 Draft Day is almost here folks and it won't be long before we know what the Jacksonville Jaguars have decided to do with the No. 24 overall pick! To help get everyone prepared for it, Jay discussed his takeaways from the Jags' pre-draft presser where GM Trent Baalke and HC Doug Pederson addressed the media about their plans.

Touchdown Jaguars Linktree

Download the SeatGeek app & use code " TOUCHDOWNJAGUARS " for $20 off your first SeatGeek order!
James Johnson and Phil Smith bring you the best and most up to date Jacksonville Jaguars news. "Touchdown Jaguars!" is a tribute to the prospective ownership group "Touchdown Jacksonville!" In 1991, the NFL announced plans to add two expansion teams and "Touchdown Jacksonville!" announced its bid for a team, and Jacksonville was ultimately chosen as one of five finalists. In November 1993, the NFL owners voted 26–2 in favor of awarding the 30th franchise to Jacksonville. James and Phil have been fans of the franchise ever since and have had the honor (and sometimes dishonor) of covering the team professionally since 2017. The rest as they say, is history.
Episode is Live
Published: Apr. 17, 2023 @ 8PM Edit
Unpublish
Get episode better indexed by search engines.
Listeners can tap through & see what's coming up.
Create a Visual Soundbite
Best way to share to social media for engagement.
Share Episode On