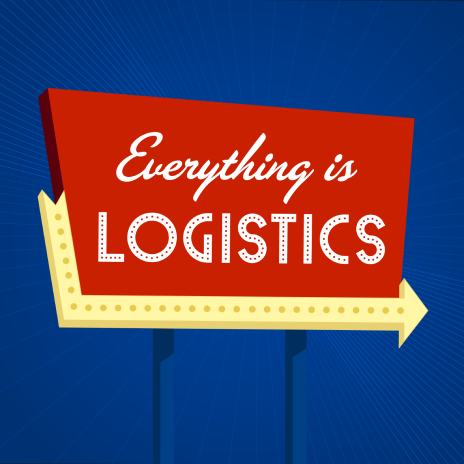 What's your process regarding the products that come back from customers? How's the customer going to initiate the return? Are you set up and able to handle it when they come back? What are you going to do with them? Are you paired up with another e-commerce platform or returns warehouse that will be dedicated to handling that for you?
Just in the US, 6 billion pounds worth of returns is thrown away each year because the channels for these things aren't that strong, and the merchants don't have the time to maintain an additional recommerce channel. How can we reduce or eliminate these things to happen? What are you doing on the marketing side to improve your copy and content, so you don't get as many preventable returns because you didn't have good imaging or good size and call out? 
In this episode, Brian Taylor, founder, and CEO of Hafback, talks about why and how he started his company regarding return logistics, what companies should do to handle return items, and tips to reduce them.



Timestamps:
00:55 - The idea of Hafback
02:30 - Return Logistics and Reverse Logistics
03:22 - Returns recommerce
08:05 - Big sales period
13:07 - Categories that are higher in returns
14:06 - Tips for business that doesn't have a return logistics
18:17 - Lessons Brian learned
Quotes:
"Q4 is a big sales period for most brands. But what will you do with these if you don't have the back of your house in order? What's the impact not only on your bottom line but your warehouse? It makes for a difficult beginning of the year for most retailers."
"You want some type of returns portal that customers can use to initiate the return. The easier it is to return something, the more likely they will buy it. So anything you can do to make that return process easy for your customer, get that set up now."
Links and Resources:
https://www.linkedin.com/in/taylorbrianm/ 
-----------------------------------------------

THANK YOU TO OUR SPONSORS!

At SPI Logistics they have industry-leading technology, systems, and back-office support to help you succeed. Learn more about SPI's freight agent program here. Make sure to let them know we sent you!
-----------------------------------------------

ABOUT THE PODCAST:

Everything is Logistics is a podcast for the thinkers in freight. Subscribe to our newsletter to never miss an episode.

Follow EIL host Blythe Brumleve on social: Twitter | LinkedIn| Instagram| TikTok| YouTube