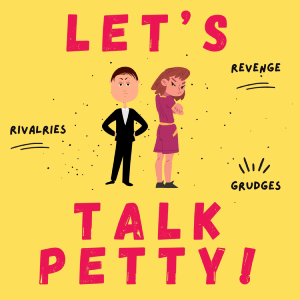 We hope you aren't listening to this weeks episode in a theatre! You are going to be hearing us say Macbeth quite a few times in this episode. Kate is going to tell us all about the Astor Riots from May 10, 1849. Riots that happened over competition of who could perform Macbeth the best. Are you team Macready or team Forrest? Plus you'll find out how it was possible to sneak a carcass into the theatre (well, how Andrew would have done it anyway)
If you have a petty story and would like us to discuss it, please be sure and send it in anywhere below (email preferred). Also, we'd love it if you'd subscribe and give us a review. It helps us a ton!
Support The Show: Buy Us a Coffee
Lets Talk Petty! Teepublic Store: Buy Our Merch
World Wide Web: www.letstalkpetty.com
Twitter: pettytalkpod
Instagram: letstalkpettypod
Facebook: facebook.com/letstalkpettypod
Email: [email protected]
---
See acast.com/privacy for privacy and opt-out information.