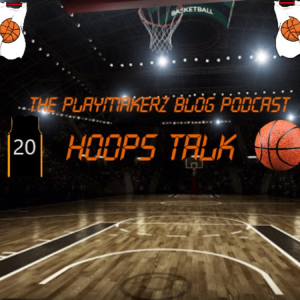 Well, the Conference Finals are set, and last season's Finals have been eliminated. The Champs took one on the chin in 2nd half due to a breakout performance from an unlikely person in Boston. For the Suns, Luka and the Mavs walked into Phoenix and completely embarrassed CP3 and company in front of the Suns' faith of epic proportion. The Playmaker talks about it all in this episode of Hoops Talk and previews the Conference Finals.
Subscribe, follow, like the podcast on your favorite streaming platforms as well as leave a rate & review.
Follow The Playmakerz Blog on social media (Facebook, Twitter, and Instagram) & our Website for all our other podcasts.
Follow The Playmaker on social media (Facebook, Twitter, and Instagram)
--- Send in a voice message: https://podcasters.spotify.com/pod/show/theplaymakerzblog/message