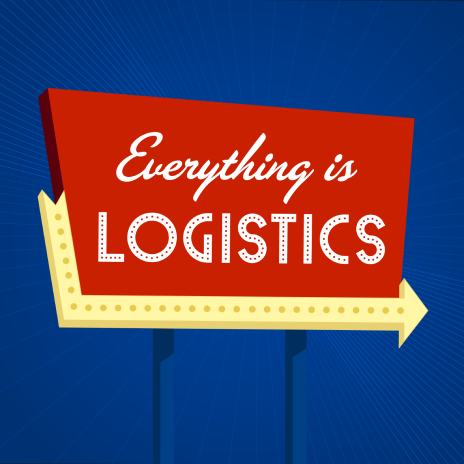 In this episode of Everything is Logistics, host Blythe Brumleve interviews Guru Rao, CEO and founder of nuVizz, about the evolution of Last Mile logistics and the role of software in meeting customer expectations. 

Rao has an extensive background in logistics, having spent nearly 30 years in the field, and discusses how technology has transformed the supply chain industry over the course of his career. The conversation sheds light on the challenges and opportunities inherent in the Last Mile, and how companies like nuVizz are working to solve them with innovative software solutions.
LINKS:


TIME STAMPS:

00:04:20 Technology solves Last Mile problems.
00:06:11 Technology enables logistics connections.
00:13:06 Technology solves shipping challenges.
00:27:46 Share data for efficiency.
00:29:06 Share data for success.
00:35:04 Digital twin technology revolutionizes logistics.
00:43:14 Reliable real-time data essential.
00:50:01 Plan for future transportation technologies.
00:53:05 Standardize last mile logistics.


---------------------------------------------

THANK YOU TO OUR SPONSORS!


At SPI Logistics they have industry-leading technology, systems, and back-office support to help you succeed. Learn more about SPI's freight agent program here. Make sure to let them know we sent you!


Digital Dispatch helps you speak confidently about ROI with a website built for your customers, prospects, and employees. With plans starting as low as $90/month, learn how you can take your website from good to great by visiting Digital Dispatch.
---------------------------------------------

ABOUT THE PODCAST:

Everything is Logistics is a podcast for the thinkers in freight. Subscribe to our newsletter to never miss an episode.

Follow EIL host Blythe Brumleve on social: Twitter | LinkedIn| Instagram| TikTok| YouTube